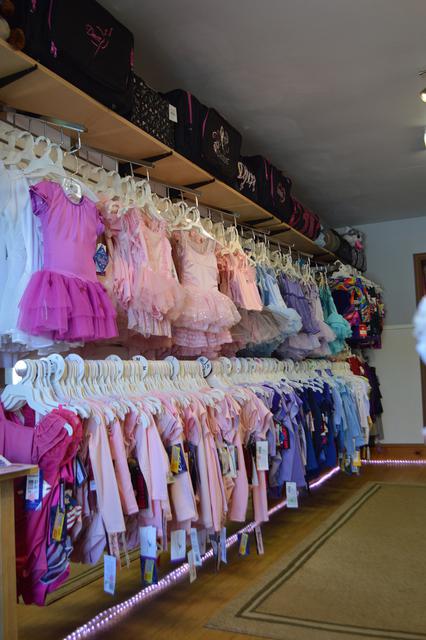 Serving the Greater Baltimore and

Harford County Area

The County Ballet Dance Studio & Dance Shop

2232 Old Emmorton Rd. Bel Air, MD 21015

410.515.0031 | 410.569.0316

November Special:

Sweaters/Legwarmers

25% Off in stock merchandise

Multi Tight Discount is Back!

1 pair: 10% off

2 - 3 pair: 15% off

4 pairs: 20% off

5 + pairs: 25% off

$15.00 

Adult Leotards -

Select Styles

Final Sale

Get an additional 3% off your purchase when you use CASH!

(checks, debit/credit, or gift cards do not apply.)

REWARD PROGRAM:

Earn $5.00 for every $100.00

spent on merchandise

(must be in our customer

data base to earn)

*Please Call to Schedule

Pointe Shoe Fittings*

In need of a Fun Job??

We are looking for

Sales Representatives for

The Dance Shop!

Please Inquire.

A variety of options are open.

The Dance Shop

We have a fully stocked retail store with thousands of dance, gymnastics, and skate apparel/supplies.

Call & ask about our awesome deals!

410.515.0031     410.569.0316 countyballet_thedanceshop@verizon.net

Store Hours:

Mon. - Thurs. 10am - 8pm

Fri. 10am - 7pm

Sat. 10a - 3pm

***** Please call to check Winter Weather hours*****