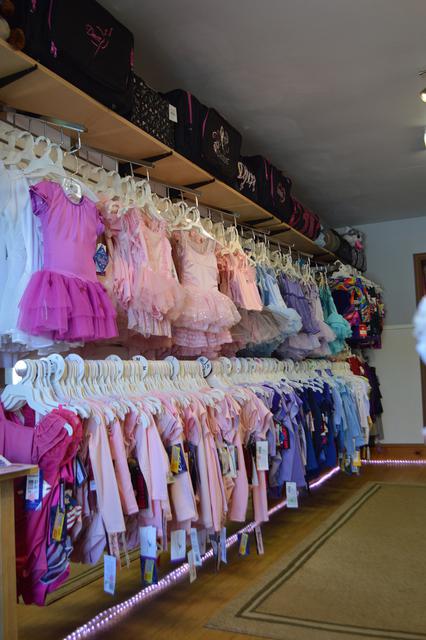 April Sales

Dance Bags 20% OFF

Usborne Books 20% OFF

Children's & Adults

Leotards & Skirts 15%

Over purchase of Adults Wrap Sweaters -

While supplies last- $10

White Size Lg, Pink Sizes Sm., Med., Lg.

Adult V Neck pull over sweaters $20.

Tights - Multi Purchase Discounts

1- 10% Off

2-3 15% Off

4 - 20% Off

5 or more 25% Off

Buy 6 pair 7th pair is free

New Assortment of American Doll

Gymnastic Leotards-

Buy One regular (Human sized) Leo -

get Doll Leotard for 15% OFF

The Dance Shop

We have a fully stocked retail store with thousands of dance, gymnastics, and skate apparel/supplies.

Call & ask about our awesome deals!

410.515.0031     410.569.0316               countyballet_thedanceshop@verizon.net

Store Hours:

Mon. -Fri.. 10am - 7pm

Sat. 10a - 3pm

***** Please call to check Winter Weather hours*****

Dance Shop Closed

Good  Friday

April 14th