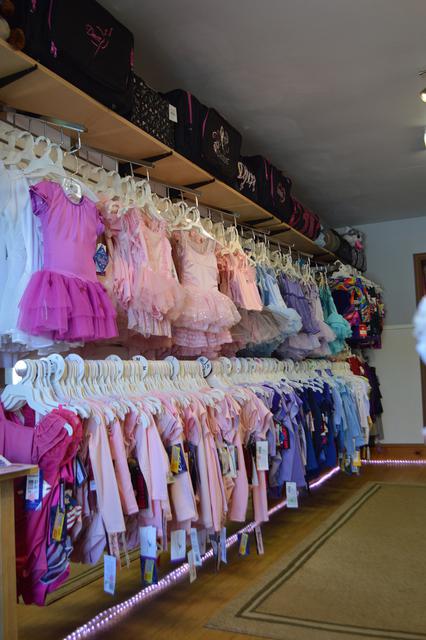 Bookmark this on Delicious


The Dance Shop

We have a fully stocked retail store with thousands of dance, gymnastics, and skate apparel/supplies.

Call & ask about our awesome deals!

410.515.0031     410.569.0316 countyballet_thedanceshop@verizon.net

Store Hours:

Mon. - Thurs. 10am - 8pm

Fri. 10am - 7pm

Sat. 10a - 3pm

Serving the Greater Baltimore and

Harford County Area

The County Ballet Dance Studio & Dance Shop

2232 Old Emmorton Rd. Bel Air, MD 21015

410.515.0031 | 410.569.0316

May Specials:

In stock Shoes:

BOGO 50% off

(excludes pointe shoes)

IN STOCK TAN JAZZ SHOES $20.00

Tights:

1 pair - 10% off

2 pair - 15% off

3 - 5 pair - 20% off

6 or more pair - 25% off

Don't forget about our tight card!

Buy 6 pair and the 7th is free!

Dance Bags 25% off

Rhinestone Necklaces

30% off

$15.00 

Adult Leotards -

Select Styles

Final Sale

Spend $25.00 purchase a Capezio Purple Garment Bag for ONLY $10.00

Spend $75.00 get

FREE vinyl raincoat.

Get an additional 3% off your purchase when you use CASH!

(checks, debit/credit, or gift cards do not apply.)

REWARD PROGRAM:

Earn $5.00 for every $100.00

spent on merchandise

(must be in our customer

data base to earn)

Please call to schedule

pointe shoe fittings!

The Dance Shop

will be closed

May 30, 2016

for Memorial Day